On June 1st, 2022, the CO "CF "UAF COIN" signed the Memorandum of Cooperation with authors and directors of a documentary film about Special Operation Forces warriors "Wolf. No fear". Our fund will raise funds to help finish the film's production from now on.
You may donate to our accounts (the credentials are at the bottom of the page).
Please, write "For film production" in the transfer comments! Otherwise, we won't be able to recognize the donation. Please contact us via [email protected] or any social media if it's impossible to add a comment.
The authors' words are below.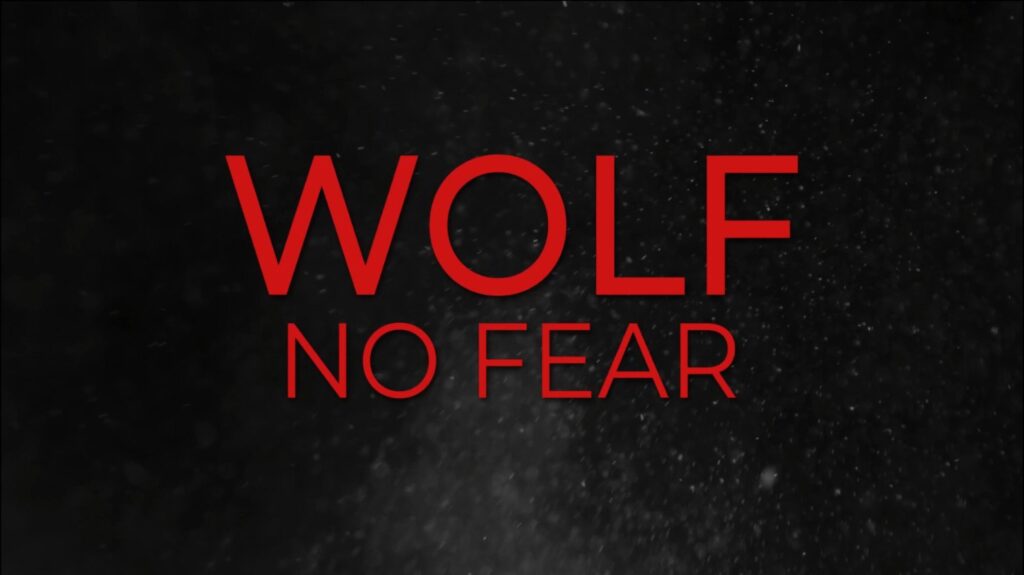 SUPPORT UKRAINIAN CINEMA
«ВОВК. СТРАХУ НЕМА / WOLF. NO FEAR»
The real stories of our Defenders can and must become the force that shows the truth.
"Wolf. No Fear" shows heartfelt stories of Ukraine's Defenders, Special Operation Forces warriors who personally tell about the events that happened and happen around us now.
We can live another day on our land due to the work of our defenders – werewolves, warlocks, Warriors of the Night fighting for our dawn. Who are these people who risk their lives constantly to win another day for us? The "Wolf. No Fear" documentary will show.
Ukrainian authors and directors Tetyana Kulakovska and Anna Martynenko have been creating independent Ukrainian war documentaries since 2015. Today, they are working on completing the 7th documentary, "Wolf. No Fear" (93 min), about the SOF of the Armed Forces of Ukraine. All the SOF operations are classified, so directors and the Warriors filmed 23 minutes of precisely recreated special operation reconstruction.
The current generation of this film witnesses the heroic fight daily through numerous sources. But the film isn't a chronological story. It allows us to feel, understand and perceive that each of the news is made by the particular people, our warriors. We aim to lay the foundation for the worldview change, to help the next generation grasp our history, culture, and "humanitarian aura," unique to each country. The film is about spirit, patriotism, and willingness to protect your home till the last breath. FREE ART MAKES FREE HISTORY.
Tetyana and Anna created all their documentaries with their funds. The 7th documentary needs financial support due to the invasion.
We need $12 000 to create Dolby Digital Sound 5.1 (Ukrainian and English versions), make the credits, master the film, and print posters.
Any help is valuable; each donation is a step toward the goal, and each sharing of this message is a support! The power of art and cinema will witness and bring closer the victory of Ukraine and all the world!
Bank accounts for support
UAH
IBAN
UA583052990000026008006808870
Company name / Найменування отримувача
БО БФ УАФ КОІН
Tax code / Код отримувача
44880818
Bank name / Назва банку
АТ КБ "ПРИВАТБАНК"
Призначення платежу / Comments
For Film Production
USD
IBAN
UA143052990000026007006813770
Company name
CO CF "UAF COIN"
Company address
UA 01032 Kyiv, Saksaganskogo st. 74b, office 11
Bank name
JSC CB "PRIVATBANK", 1D HRUSHEVSKOHO STR., KYIV, 01001, UKRAINE
Bank SWIFT code
PBANUA2X
Comments
For Film Production
Correspondent bank 1
JP Morgan Chase Bank, New York ,USA
Account in the correspondent bank 1
001-1-000080
SWIFT Code of the correspondent bank 1
CHASUS33
Correspondent bank 2
The Bank of New York Mellon, New York, USA
Account in the correspondent bank 2
890-0085-754
SWIFT Code of the correspondent bank 2
IRVT US 3N