Ukrainians have invented lots of new ways to accumulate donates for Armed Forces since the full-scale Russian invasion started. UAF Coin, the volunteer crypto token made by the team of Ukrainian social media Sl8, became one of them. The token's sales gathered more than 1 m UAH and helped buy tourniquets, optics, vehicles, and many other necessary things for the frontline.
UAF Coin team calls military people the primary beneficiaries of the token. We collect stories of those wishing to receive the UAF Coins. Oleh is one of them.
– Please tell us about yourself and your military experience.
– I'm an old recon member who used to annihilate Moscowia before it became mainstream. I was a volunteer in 2014, then served in the Special Forces, and now I'm the commander of one of the Ukrainian Marines units.
 – What is your experience in crypto, if you have some?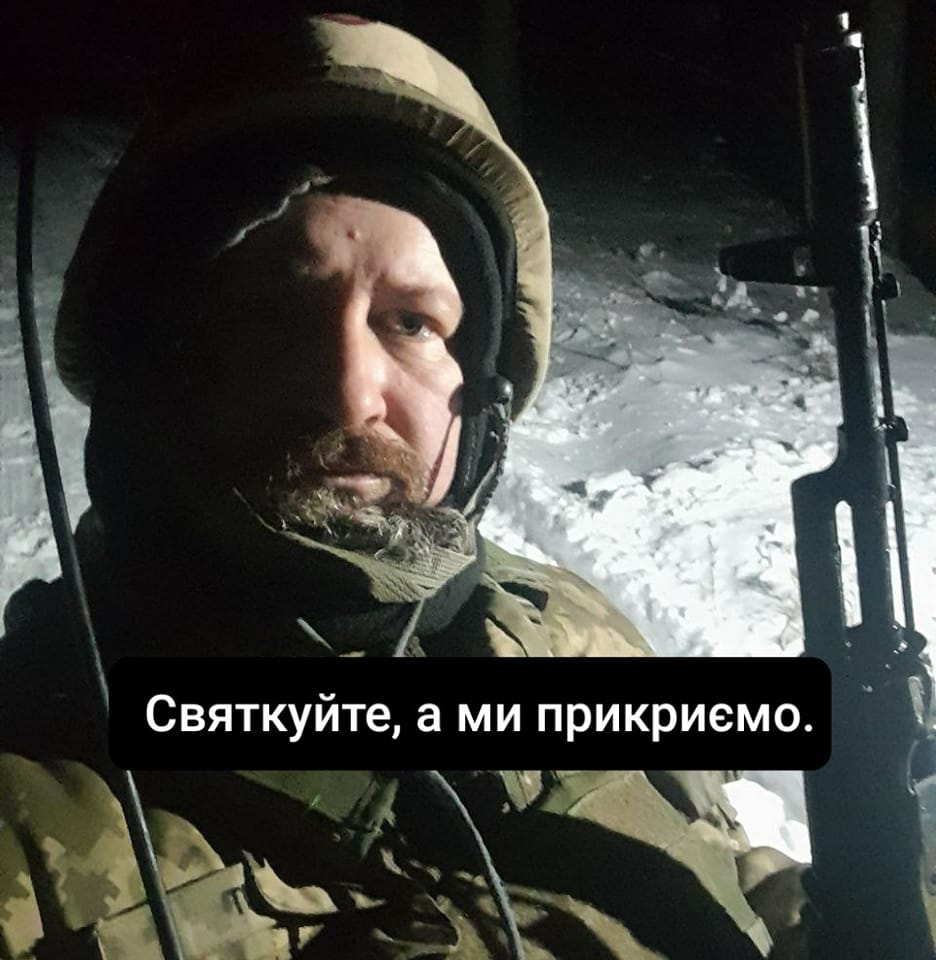 – I got acquainted with crypto for the first time not long ago. It seems it was in 2017. A guy I know paid me with Bitcoin. For me, Bitcoins looked like some kind of scum. That's why I sold all my crypto. Of course, I have thought of leaving a small amount of BC for myself. But my wife would like to have dollars, not some confusing Bitcoins. As the saying goes  – listen to the woman and do the opposite. Now I would bite my elbow, as I could have earned a couple of millions.
 – Was it hard for you to register a wallet and do all the operations?
  – I registered a wallet quickly. I had no problem with the registration, and it was easy to operate.
– What is your opinion about crypto currencies in general and the volunteer ones in particular?
  – I 100% appreciate this idea. It is an excellent way for army support and further expansion of the Ukrainian economy. Crypto is a currency of the future. No wonder Elon Musk invested $1.5 million in Bitcoin, and this guy knows how to make money.
Many people don't want just to donate money but are ready to invest in something. So it makes sense to give them content they want to have.
  – What prospects for our cryptocurrency do you see after the war is over?
 – I think that after the war, your cryptocurrency will only strengthen its position with our economic growth.
 – Do you have some suggestions for beginner volunteers from final recipients?
– First of all, I would like to thank volunteers for their help to the army. We wouldn't be able to fight back without them and the support of all Ukrainian nation and our friends abroad.
Also, I would like to ask volunteers to connect with recipients because now we see a layer of so-called "volunteers" who are doing nothing, only "distribute" humanitarian aid on-site, but in fact, steal it and promote themselves using real volunteers for it.
Some "men" who fleed abroad also cover their shameful acts with volunteering. Instead of defending their Homeland and jump-starting Ukraine's economy, they volunteer abroad. Sad to say this, but many scum artists and workers from peaceful regions pretend to be refugees. For them, it is a bit of big luck – stay in Europe and live on welfare, stealing volunteer help gathered by our European friends.
It would be better if they were deported to Ukraine. Therefore they will not discredit us towards our Western allies.
No matter. Things will get better. As we chase enemies to the East, the order will return to our lands, and we will disclose who robbed the Ukrainian nation.
Also, it is good to understand, what are the real needs of the unit. The main things are transport, gadgets, and equipment. Food is in the last place. It can come in addition to the goods mentioned above. The military can feed itself.
But the most important for us is to see support from our nation.
 – In your opinion, how long will this war last, and how will it be finished?
– I do not know exactly how long this war will be, but it can be finished in only one way – Ukraine will win, russia will fully capitulate. I think two scenarios exist now. Both were introduced to russian elites. The first is a change of authority and the establishment and shifting towards the democratic government. The second is the partitioning of russia between winning states – Ukraine, Western allies, and China. More likely, it will be the second variant. But the most important is that we will win and establish peace in Eastern Europe.
Glory to Ukraine! Glory to heroes!